works
医学部受験専門予備校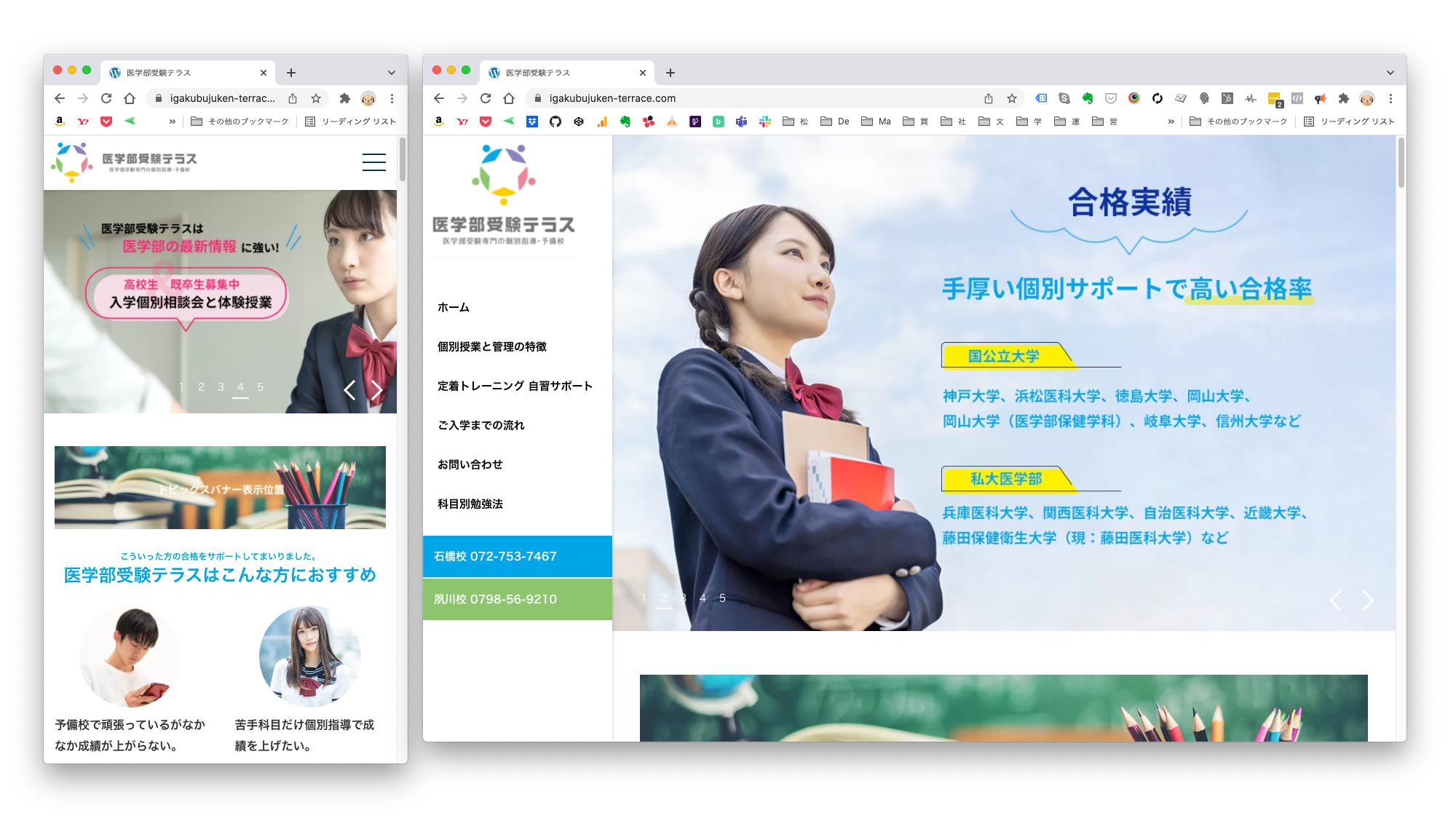 制作期間:3ヶ月
Period : Three months
Request
・既存サイトの全面リニューアル
・ランキングなど更新出来るコンテンツを入れてSEO効果を狙いたい
・ Complete renewal of existing site.
・ I want to aim for SEO effect by including content that can be updated such as ranking.
Concept
医学部専門の個別指導予備校のサイトです。堅苦しくなく、ポップな雰囲気を出しつつ、信頼感があり「今どき」なイメージも伝わるように作成しました。
This is the site of a private tutoring prep school specializing in medical school examinations. We created it so that it is not stiff and has a pop atmosphere, but it also conveys a reliable and "modern" image.
Copyright 2023 © Matsuda Design Co.,Ltd. All Rights Reserved.