works
保育園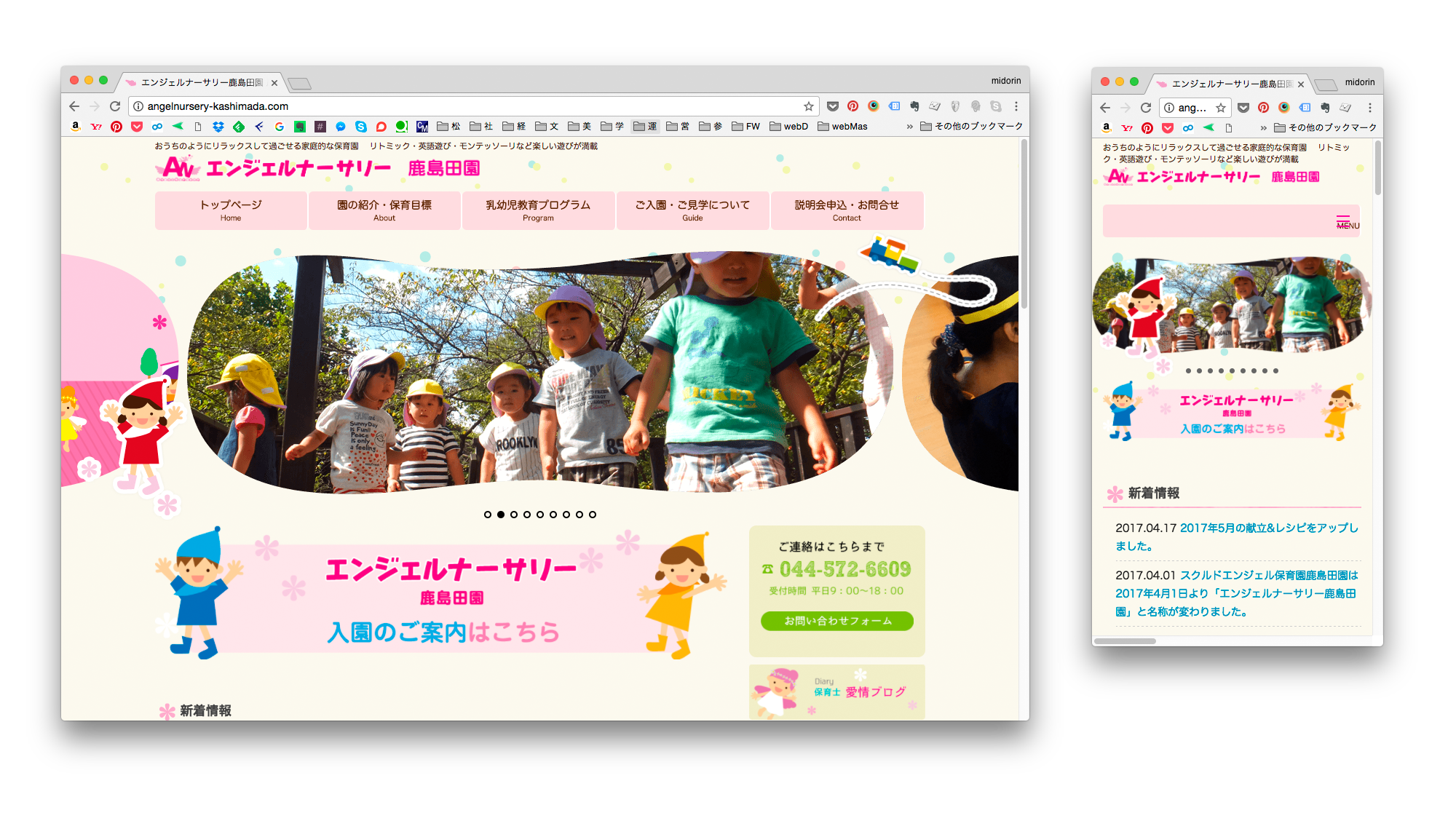 制作期間:1.5ヶ月
Period : one and half month
Request
ロゴにあったサイトイメージ
ブログ記事をすべて引越し
日々の更新は自分たちで行う
Site image familiar to logo.
Moving all articles to new site.
Updating daily by themselves.
Concept
「エンジェル」という名前や、ピンクのロゴから浮かぶ、ポップで可愛いイメージを押し出したサイトです。ブログや写真の更新は、内部の方が出来るようにしました。外部ブログを使って園長先生自ら更新されていた莫大な数の記事を、新サイトにも移行しました。日々更新されているのを見ると、サイトはやはり生き物だと実感します。
We emphasize pretty and innocent image from name of "angel" and bright pink logo on this site. It is possible to update articles and photos by themselves. The director was writing many articles with outer service and we moved all of them to new site. When we read new articles day by day, we feel "web site is creature".
Copyright 2023 © Matsuda Design Co.,Ltd. All Rights Reserved.